#

1

Not Your
Average
Mushrooms
You won't find our mushrooms in the produce section of your local market. These are Functional Mushrooms (not to be confused with the "magic" kind), and they're typically added to your favorite beverages to provide loads of health benefits.
Try a sample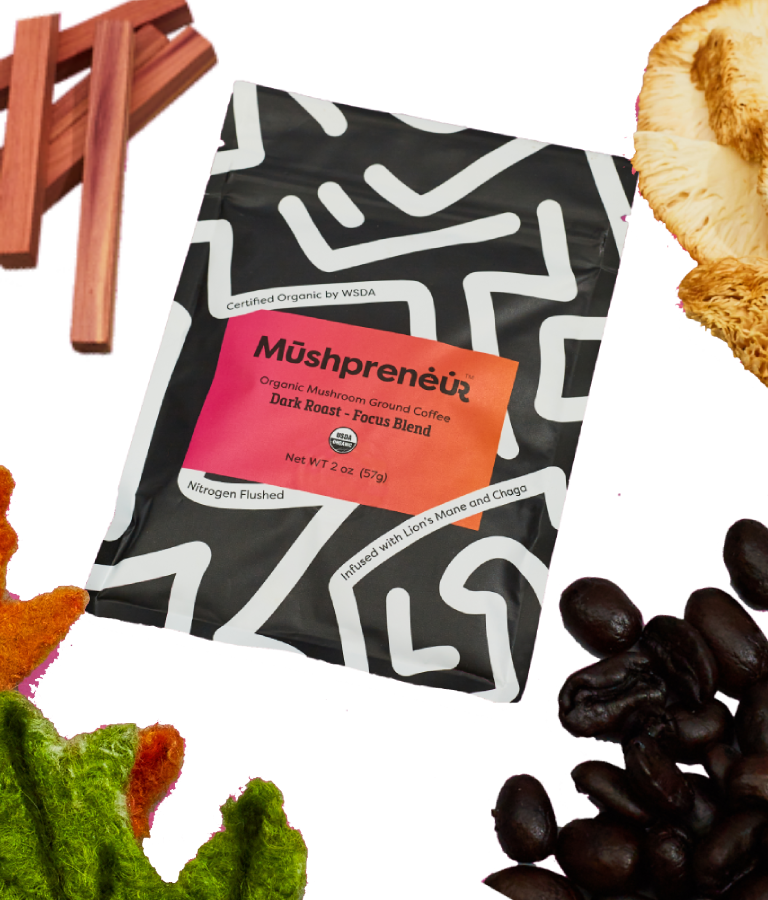 #

2
Bursting With the Benefits You Want
Do you know about Chaga? This ingredient supports a healthy immune system, helps to decrease stress, and provides anti-inflammatory benefits to fight free radicals in the body. The use of Lion's Mane offers cognitive benefits for better focus throughout your busiest day. Our blends provide nutrients like vitamins D and B for bone health and increased energy, plus beta-glucans, amino acids, and prebiotics for improved gut health, better digestion, and active recovery.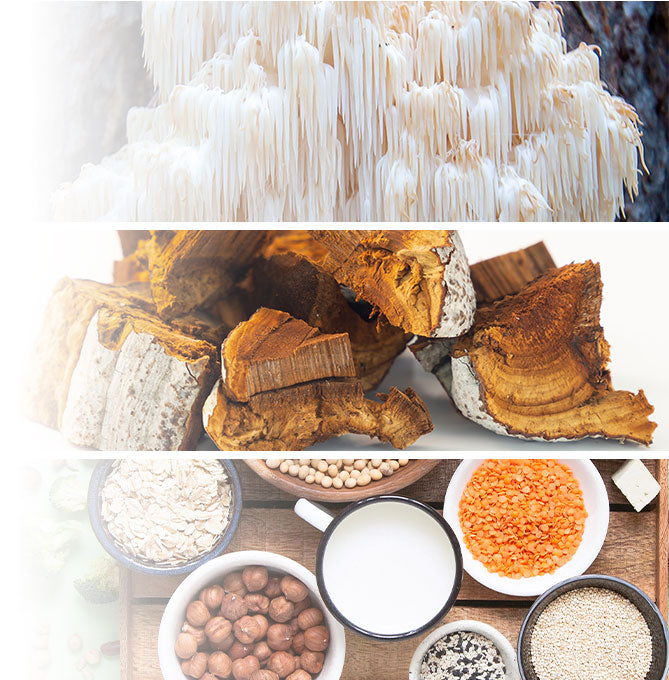 #

3

We Give You What
You're Looking For
Our products are USDA Certified Organic, Kosher Verified, Vegan, Non-GMO and Gluten Free and made for you with sustainable practices on an ethical supply chain. We exclusively use functional mushrooms grown right here in the USA. Once these superfoods reach their peak, they're harvested, milled, and packaged in a GMP certified facility before being delivered to us — ready to be infused into our delicious offerings. Now that's what we call peace of mind.
Get Your Sample